Wolf (Canis lupus)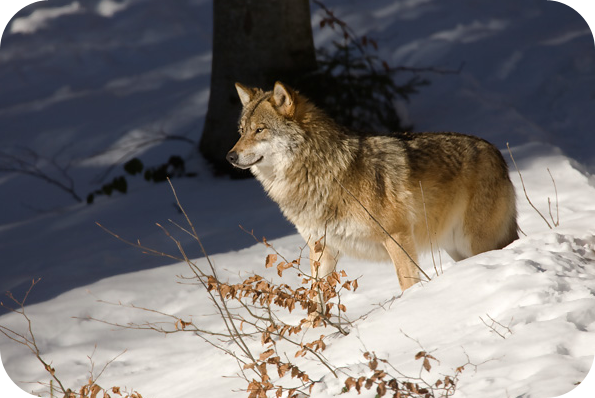 Bosnia and Herzegovina is one of the few European countries whose wolf population is strong and stable and even growing. We are able to offer you hunting in some of the last authentic European habitats of this predator. The wolf habitat in the peaceful and untouched mountain regions of Central, Northwestern and Southeast Bosnia, a two-hour drive from the International Airports Sarajevo and Zagreb, and three hours drive from Dubrovnik International Airport.

Hunting for individuals and groups up to 3 hunters is organized throughout the year, while the exceptional quality trophy hunting is recommended in winter. During the winter, wolfs regularly come to carcass dumps and hunting success is guaranteed.
We can offer individual or group wolf hunting in combination with other types of hunting, depending on your desires, capabilities and your free time. We also offer a video camera recording of hunting with professional guides, photo safari from tall hunting stands, etc.