Hunting in the Balkans - hunting as it once was

The formula of a successful hunting  package is an excellent combination of hunting ground  rich in trophies, courtesy of experienced and professional staff, comfortable accommodation, rich gastronomic offer, excellent care of hunting trophies and other supporting attractions. By combining these factors, we are able to provide you with the type of service that will make your hunting adventure unforgettable. All our partners have extensive experience in organizing individual and group hunts of the highest standards. Therefore, each of our guests and friends were treated with special care, and the entire organization subordinate to the fulfilment of your desires and expectations, regardless of whether you are after a reduction hunt, trophy hunt, special packages tailored according to your wishes or package tours that includes team-building, recreation or entertainment.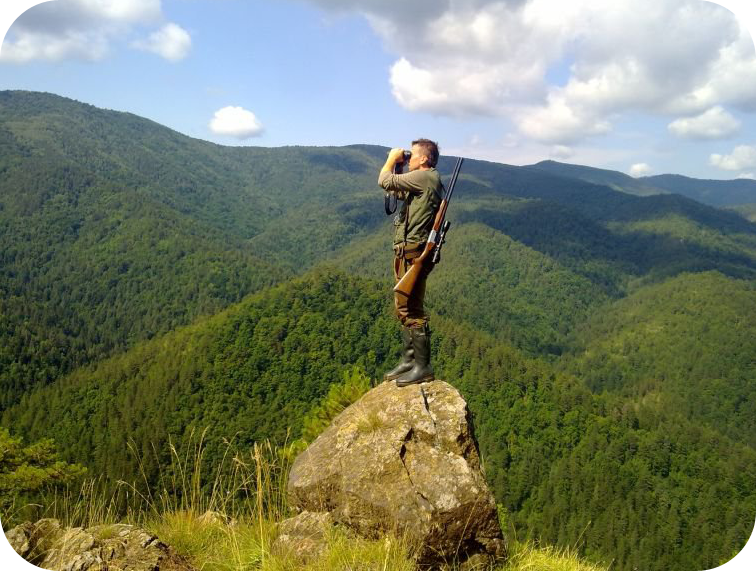 Contact us with confidence and enjoy hunting as it once was !!!

Besides the organization of the hunt, we offer you other programs, adjusted to all ages and intended for all members of your family, friends and business partners.
Make your hunting expedition unforgettable for them too: while you enjoy the hunt, your family, friends or business partners can enjoy rafting, hiking, canyoning, skiing, cycling tours, visits to cultural and historical monuments, religious shrines, wine trails, or enjoy the beauty of the Adriatic Sea.

As a special convenience, we offer rental and use of our hunting weapons, dogs and other hunting equipment and supplies, which additionally shortens the procedure and costs of the expeditions.