Taxidermy - the art of preparing, stuffing, and mounting trophies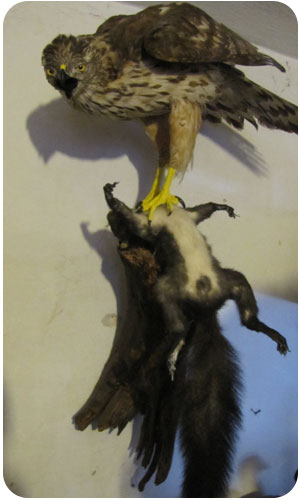 The excellent care of hunting trophies is one of the most important elements of successful hunting expedition. Therefore, we take pride in giving you and your trophy the best service available.  A comprehensive taxidermy service is offered with all aspects being carried by our partners from the cathedra for Anatomy of the Sarajevo Veterinary faculty – the practitioners with more than 30 years of experience in taxidermy  .The materials that we use are nothing but top quality and we take no shortcuts in bringing your trophy back to life.  All of the tanning of hides is done in-house and therefore allows us to not only make sure the hides are treated properly, but also allows a very quick turnaround time, averaging 90-120 days. For our taxidermists, the detail is number one, rising above the "production shops". Through a combination of habitat scenes and your mount we can recreate the spirit of nature. This will allow your trophy to be displayed at its very best.

We offer our assistance in shipping your trophies to the desired destination.
The great selection of South and East European trophies for sale!