Quail (Coturnix coturnix)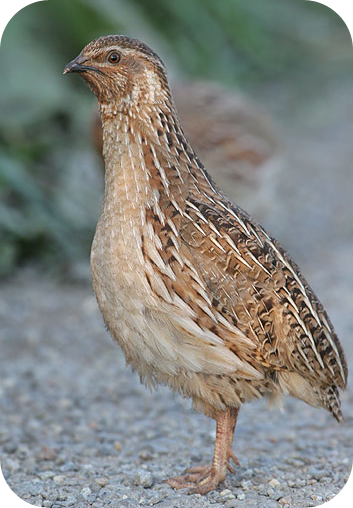 Quail hunting is organized in the period 01.08. - 31.10. on the hunting grounds in the region of Bosnian Posavina, a 3 hours drive from international airports Zagreb and Sarajevo, an hour and a half drive from Belgrade International Airport and 30 minutes drive from the Županja (Zagreb-Belgrade highway).
The landscape terrain of the hunting ground is typically plain, and the hunting is organized on the large agricultural land surfaces. Given that the hunting district is on the route of birds' Great Migration from Central and Northern Europe to Africa, hunting success is guaranteed.
We can offer individual or group quail hunting in combination with other types of hunting, depending on your desires, capabilities and your free time. We also offer a video camera recording of hunting with professional guides, photo safari from high stands, etc.
We organize transport from the international airports in Belgrade, Zagreb and Sarajevo.