Chamois ( Rupicapra Balcanica)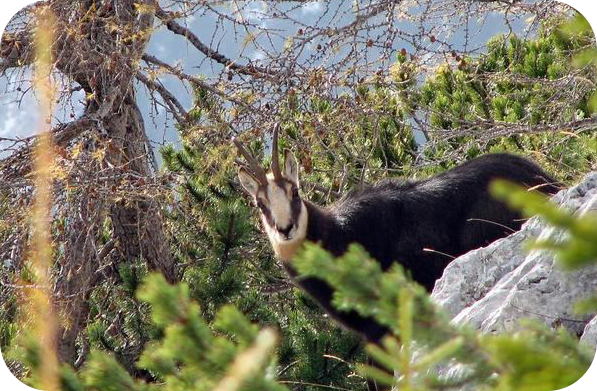 Chamois hunting is organized in hunting grounds located in the mountains of southeast Bosnia in the period 01.08. - 30.11.
A unique hunting area in south-eastern Bosnia, two hours away from the international airport Sarajevo and three hours from Dubrovnik international airport, is located in the outskirts of Tara National Park and one of the last oasis of nature in Europe, Perucica Rainforest. Hunting of the Balkan chamois, this extremely rare and valuable mountain crags trophy, requires the hunter's good physical condition, "sharp" eye and steady hand. Balkan chamois, which are slightly larger than their alpine relatives, have very well developed senses, which adds charm to hunting. The shooting range is 200 to 300 m.
We can offer individual or group hunting of Balkan chamois in combination with other types of hunting, depending on your desires, capabilities and your free time. We also offer a video camera recording of hunting with professional guides, photo safari from high stands, etc.